146e Culturel Outing May 25, Musée Pincé
On a sunny Thursday afternoon 😎, 14 of our members visited this small, but fine museum in the heart of bustling downtown Angers.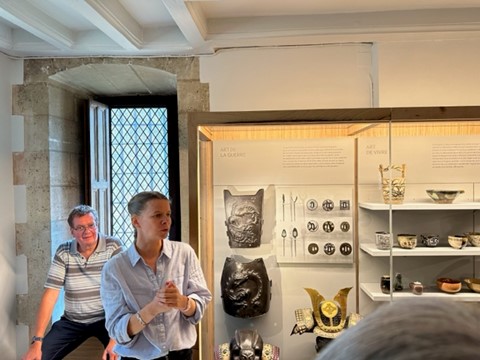 Thanks to our excellent guide (« médiatrice « in French) Mrs. Elise Gallard of the Musées d'Angers department we got an overview of the collectors and gifts to this museum in the 1850s till now.
After the 1h15 tour, we had time to see the superb collections to ourselves, with no other visitors in sight.
Roman and Egyptian (mostly) funeral artifacts and art, South American, Japanese and Chinese art dating back centuries BC till 20th century art shown at the special exhibit « Seduction ».